Meet the Transimpex staff, here to serve you 24 hours a day!
Doris Ganser, President, Translator Grad.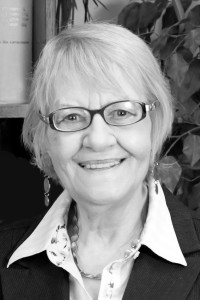 Transimpex was founded in 1974 by Doris Ganser, who arrived in the United States with a degree in Translation from a German university as well as years of experience in a manufacturing export company and in international consulting. She has made quality in all foreign language communications the guiding principle of her company and everyone associated with it.
Active legal-commercial-technical-scientific translator, degree in Translation and International Business U. Mainz. Continues to write & speak on T&I & international trade. Previously elected ATA secretary & director, 1979 conference organizer American Translators Association (ATA) & frequent MICATA translator & interpreter conference, workshop & seminar organizer; ATA-certified English<>German. 1978 Founder MICATA (Mid-America Chapter of the American Translators Association), former president, VP, director, pioneer of its Fora linguarum concept that was adopted by several other ATA chapters. 1974-2004 officer, director, 2x newsletter editor, chair of several committees, member Greater Kansas City International Trade Council (ITC), Senior Editor IBNews. Continued involvement in civic/international/ethnic organizations, e.g. IRC, Alliance Française, GACA, Germania. Active languages: German (+ spoken/written Bavarian dialect), English, French, Spanish, Italian. Level 2: Portuguese, Dutch, Latin, Swedish, Danish, Norwegian, Romanian; rudiments Turkish, Greek, Russian, others. Set up American companies as an international trade consultant in Germany before coming to US (incl. involvement in Main-Taunus Plaza, first ever German developed shopping center.) Academic and non-academic courses in accounting, electronics, international trade, shipping, law, marketing & documentation, other areas.
---
Brian White, Vice President and Account Manager
Brian has been around the translation business practically all his life; he could not avoid it — his mother was and still is a translator and interpreter and founded Transimpex in 1974.  After attending Avila University and UMKC in Kansas City, he took a temporary leave from the translation business to become a ballroom dance instructor and supervisor of a dance studio in Washington DC.  He later returned to Kansas City, where he helped create a management consulting firm at TC Dance. He rejoined Transimpex in March of 1999 but continues as a director and co-owner of the prestigious TC Dance Studio in Overland Park, Kansas.
---
---
Neil Berger, Marketing Representative
Neil H. Berger, our marketing representative for the Transimpex Washington DC bureau, has worked for more than 20 years in the translation field. A charter founding member of the Mid-America Chapter of the American Translators Association (MICATA) and a member of the National Capital Area Chapter of the American Translators Association (NCATA), Mr. Berger specializes in international finance and accounting. He holds a master of business administration from Johns Hopkins University and is active in the international community in Washington, DC.
---